CNN
Seventy people are dead and another 30 are injured, said Nadeem Zia, the medical supervisor of District Headquarters Hospital in Liaquatpur, a city in Rahim Yar Khan district.

Earlier, Taimoor said that around a dozen people are critically injured. Army troops, paramedics, and an army aviation helicopter are currently on site.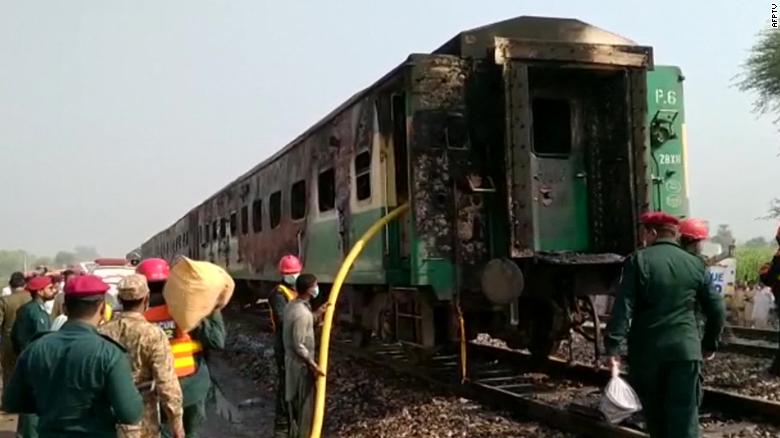 Although gas cylinders are banned on trains, passengers were using gas-powered cookers to prepare breakfast inside the train carriage when the explosion occurred, Taimoor added.He added that many of the people on board the train were heading to a protest in the Pakistani capital of Islamabad, about 800 kilometers (500 miles) from Rahim Yar Khan.