(CNN
Two Italian soccer players have been given one-match bans for blasphemy after being filmed taking God's name in vain while out on the field of play.Sassuolo's Francesco Magnanelli and Parma's Matteo Scozzarella were handed their punishment Tuesday after league officials examined television pictures of the incidents that took place last weekend.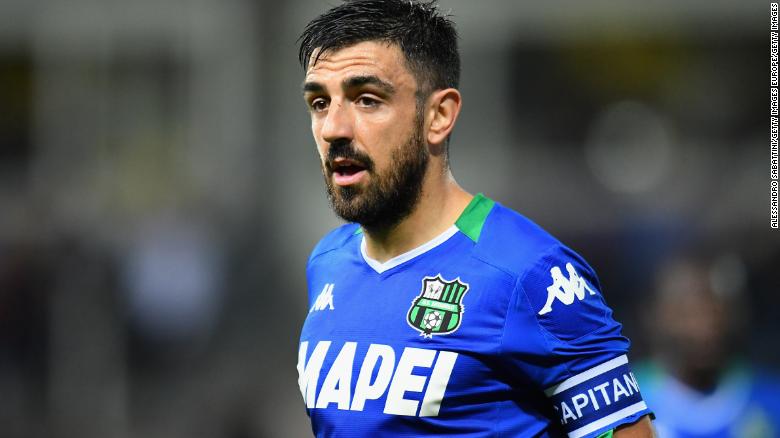 Francesco Magnanelli of Sassuolo looks on during the Serie A match between Parma Calcio and US Sassuolo on September 25.Magnanelli played in his team's 1-0 win over Verona while Scozzarella appeared in Parma's 2-2 draw with Inter Milan.Blasphemy is hugely frowned upon in Italy and the country's soccer authorities have sought to crack down on it over the past decade.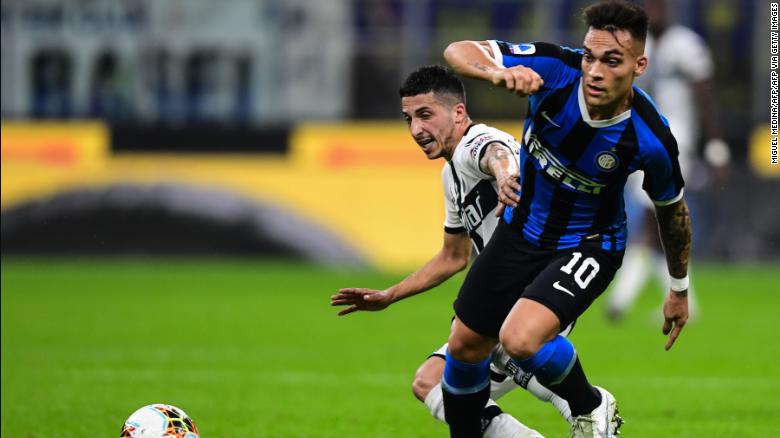 Parma's Italian midfielder Matteo Scozzarella (L) and Inter Milan's Argentinian forward Lautaro Martinez go for the ball.In August 2018, Rolando Mandragora was banned for one-game in August 2018 after taking God's name in vain while playing for Udinese against Sampdoria.Last season, Atalanta coach Gian Piero Gasperini was suspended after making blasphemous remarks during his side's game with SPAL.